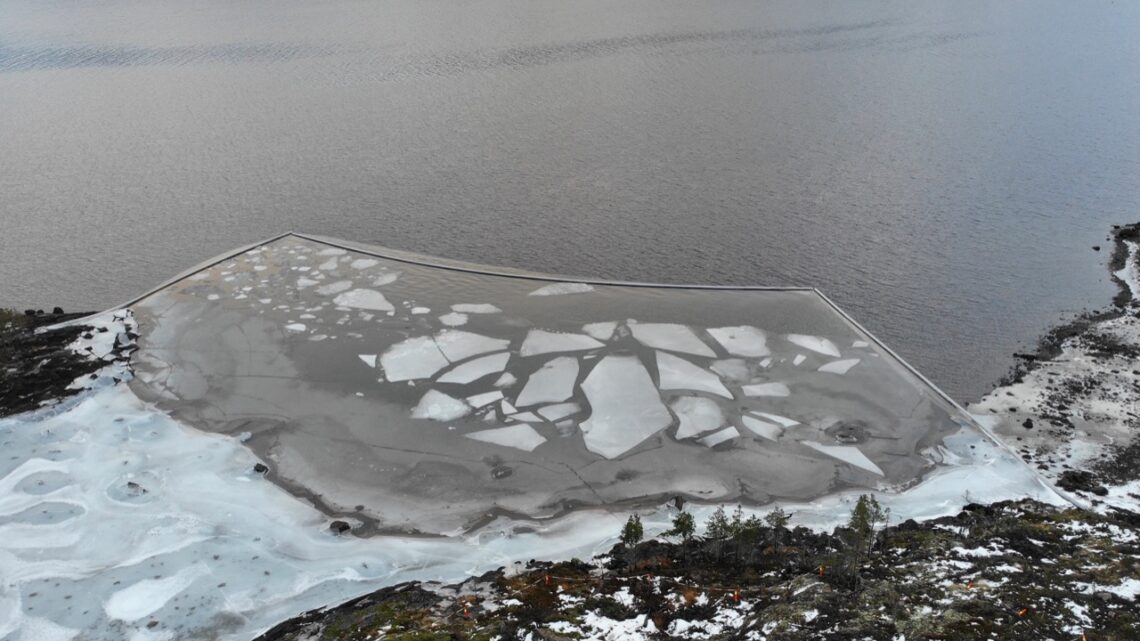 For the construction of Norways longest Railway Bridge, Waens installs heavy duty silt curtains that withstand ice, currents and wind.
Environmental authorities often require silt curtains for construction work in sea, lakes and waterways. All too often, one sees that the most common prefabricated silt curtains cannot withstand  currents, strong winds or ice and end up partially underwater, lifted from the bottom or torn. On projects where it is critical that the silt curtains work at all times, Waens installs tough silt curtains. On the project Tangenvika Jernbanebru (Norway's longest railway bridge) we provide such silt curtains. With a rigid Ø315 floater and heavy bottom chains they take most of what the elements bring on them.
Waens installs turbidity buoys that provide realtime online monitoring of water quality. The client can set limit values and alarms for selected recipients and monitor the effect of the environmental measures. Turbidity, pH, temperature etc. can be displayed. Report generator on server ensures documentation of the project's environmental compliance.