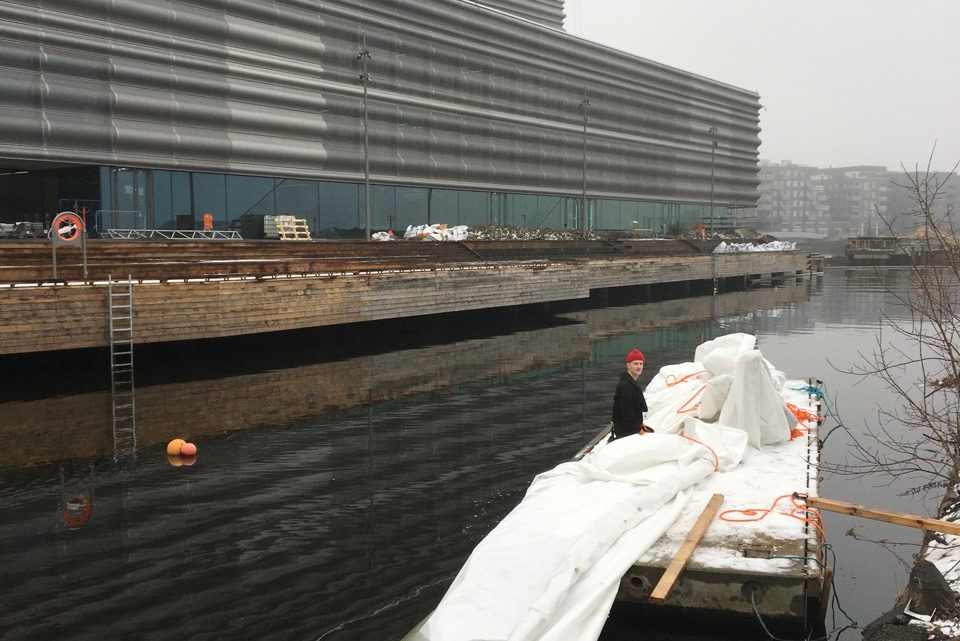 The eastern Oslo City Centre at Bjørvika in The Oslo Fjord is undergoing extensive urban development.  Along the Akerselva river towards the fjord, new commercial buildings and cultural buildings are being built, among them the new Munch Museum, which is being built opposite the opera house.

The construction activity creates a danger of silt contamination of the river and the fjord, and therefore silt curtains are laid out to limit the siltproblem and contain silt and debris.
Waens has just completed the laying of a new silt curtain in the Akerselva between the Opera and the new Munch Museum. We are happy to be trusted for this assignment and for being able to make a contribution to keeping the Oslo Fjord clean.